RadiatorsWarehouse.Com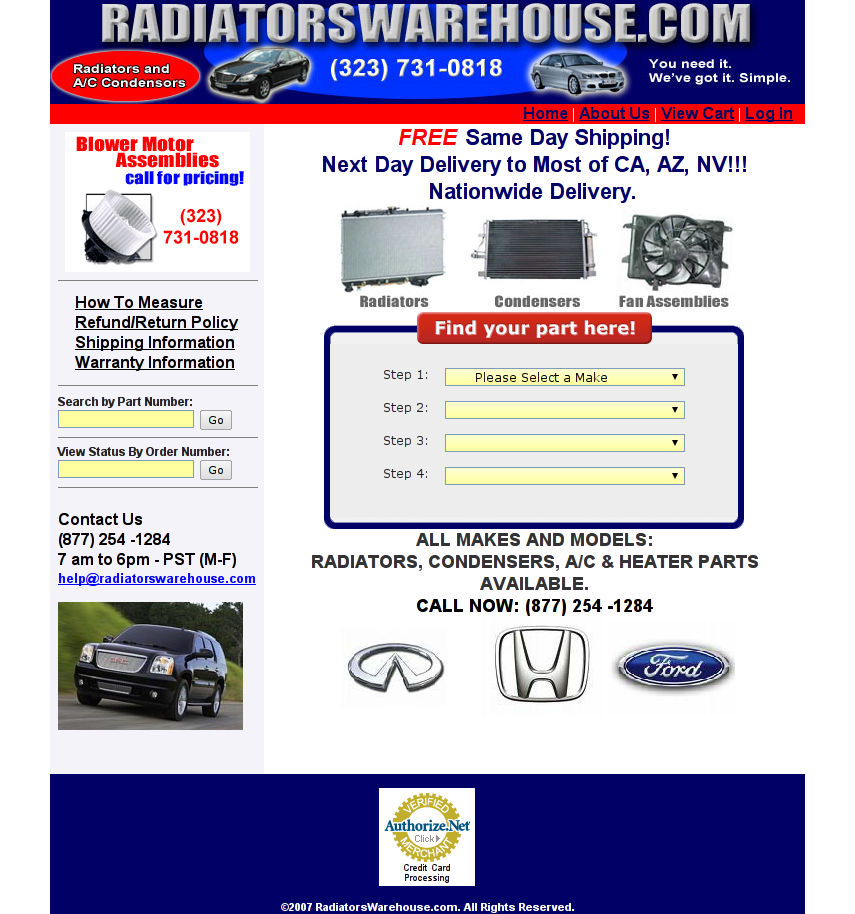 Summary -|-| Url | http://www.radiatorswarehouse.com/ Released | 2007 Major Releases | 2008 - POS System, 2010 - Inventory and Accounting Status | On-line Technologies | CSS, JavaScript, LAMP, XML 3rd Party Integrations | Authorize.Net, DHL, FedEx, OnTrac, UPS
Role of Sudaraka -|-| Database Designer
Programmer
System Designer
A complete inventory, sales, shipping  and order handling, accounting and CRM system with many other small features that keeps adding and upgrading since 2007.
In 2007 the project started as a simple shopping cart for a auto part (radiator) retailer, and as the business grows the client requested more and more features added to the system. As of 2012 the application has become the complete solution for their day-to-day operations.
Features
Inventory organized into categories multi-level hierarchy and types, and multiple warehouse support.
On-line shopping cart.
Point Of Sale system.
Printable invoice, Shipping and order label generation.
Inventory monitoring and automatic purchase order generation.
Supplier maintenance and accounts payable system.
Automatic price adjustment using predefined price formulas.
Customer maintenance and payment, accounting system.
Order maintenance with estimates, order cloning and voiding.
Vehicle history and service record keeping.
Reports for sales and inventory modules.
Ship using FedEx, DHL, UPS or OnTrac.