SuAyuda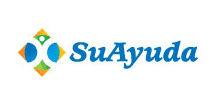 Summary -|- Url | http://www.suayuda.com/ Released | 2003 Status | Off-line Technologies | ASP, COM/ActiveX, MS-SQL, Visual Basic 3rd Party Integrations | LinkPoint
Role of Sudaraka -|- Database Designer
Programmer
System Designer
Automated system that match the needs of consumers with registered service providers. Web based user interface was implemented using ASP, while the back-end models and automation was programmed using Visual Basic with COM/ActiveX technology.
Features
Automated requirement - service matching
3-way match validation (Request, Accept, Acknowledge)
Identifications and alert generation for unmatched request.